The Internet of Things (IoT) is transforming on-the-road mobility, as the "connected car" revolutionises transportation. Through IoT-enabled innovations, drivers and rental car users can now automate and streamline parking, navigation, itinerary trackingand travel expense management, all in accordance with their personal preferences.
The connected vehicle is transitioning the car from a simple point-A to point-B transporter, to a real-time intelligent service that eliminates on-the-road headaches and enhances the navigation experience. First and foremost, connected capabilities are road-mapped to provide driver convenience, where motorists are fully supported with an intelligent mobile wallet and navigational itinerary tracking.
With intelligent wallets, the cloud connects with the vehicle, enabling cashless fueling and payments at gas pumps, parking garages, and more. With these interactions, the motorist never has to open a physical wallet. Furthermore, travel routes are not only based on traffic congestion, but rather on driving and parking time (ETP – Estimated Time to Park), says Gil Perez, SVP, Digital Assets and IoT, SAP.
Connected capabilities enable any route planning application (including maps) to create a streamlined driving experience, where the car automatically plots the fastest, clearest route, including finding or reserving a spot. In turn, this eliminates roadway congestion and improves broader living conditions with less traffic and less air pollution.
The connected vehicle is being shaped by a variety of emerging technologies, all with their own unique impact on the automotive industry. These technologies include predictive analytics, in-vehicle personalisation and hands-free tracking.
Predictive analytics
IoT developments are making the driving experience more forward-thinking, helping drivers solve problems before they happen. For instance, cloud integrations are beginning to take the guesswork out of parking. To put this difficulty into perspective, consider the complexity behind not only successfully maneuvering a vehicle through a congested city, but the complications behind then trying to find a location to park and leave the vehicle without hesitation.
The connected car enables drivers to plan, and reserve, parking spots based on events or search. IoT tracks the connected vehicle's location, making it possible to find, and pay for, a nearby spot in real time. Such innovation is set to transform the often unavoidable issues and headaches that arise from drivers endlessly searching for parking, seeking the same spot as another driver, or accidentally parking in an illegal/off-limit zone.
In-vehicle personalisation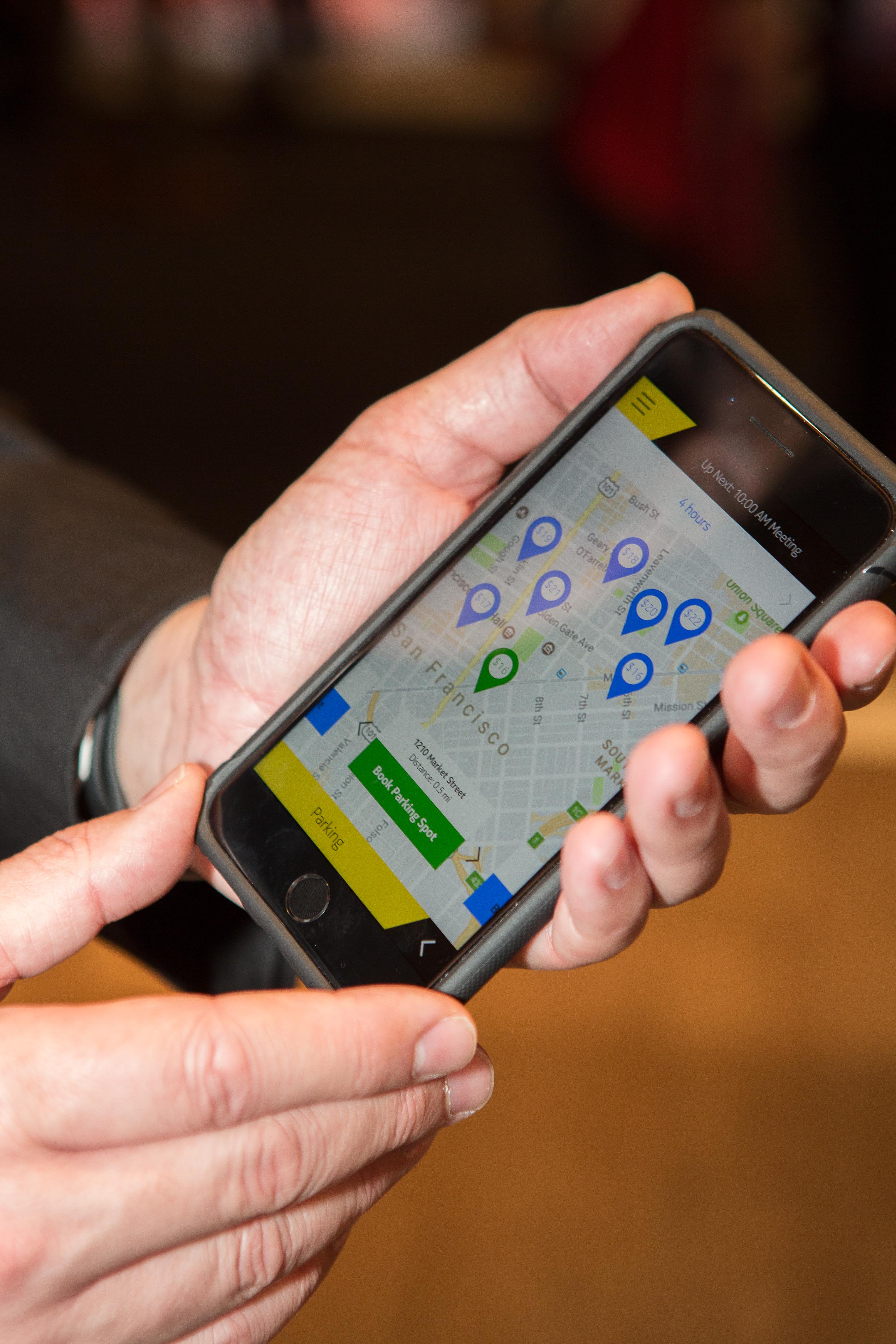 The connected car is also elevating how vehicles are customised and configured for individual motorists, including driver settings and entertainment systems, including radio preferences. IoT is also further enhancing in-vehicle communication, including automatic bluetooth paring configuration. This setup brings both ease and data privacy back to the driver, as error-prone exterior configuration is eliminated from the process.
Hands-free tracking for business travelers
The connected car offer technologies that keep business travelers on-route and on-time. The connected vehicle allows business users to track travel-related expenses, including fueling and parking transactions. Such real-time, mobile travel expense reporting capabilities eliminate the hassle of after-the-fact hard-copy log sheets, and provide opportunity for accurate, up-to-date tracking throughout the entire trip.
Digital integrations are becoming increasingly more aligned with consumer lifestyle, contributing to the human desire to constantly have information at our fingertips. The connected car is IoT's next step, and includes real-time information sharing. Roadways and parking spots (off-street and on-street) are constantly changing. The connected car will help resolve much of the complexities behind parking, in-car communication, and on route-tracking.
The author of this blog is Gil Perez, SVP, Digital Assets and IoT, SAP
Comment on this article below or via Twitter: @IoTNow_ OR @jcIoTnow