The traditional way to assess driving behaviour is to combine quantifiable events such as acceleration, braking, swerving, cornering, etc. with data on the vehicle's location. That's the way usage-based insurance operates, says Bob Emmerson, a freelance writer and telecoms industry observer.
Together with policyholders' profile and historical actuarial data it allows insurers to determine causal risk. However, when driving-data is reconciled with the external driving environment — weather, traffic density, etc. — the result is contextual driving behaviour. This is a relatively recent development that provides deeper insights into how and why people drive the way they do. It's a more intelligent way of assessing driving behaviour.
Leading-edge UBI services are now able to stream vehicle telematics data without the hassle of physical connectors, and smartphones provide a low cost, widely available mobile platform to collect, evaluate and optimise driving behaviours that is on a par with dedicated hardware solutions. These devices combine large displays with powerful positioning, computing and storage capabilities, making them ideal candidates for contextual-aware driving applications.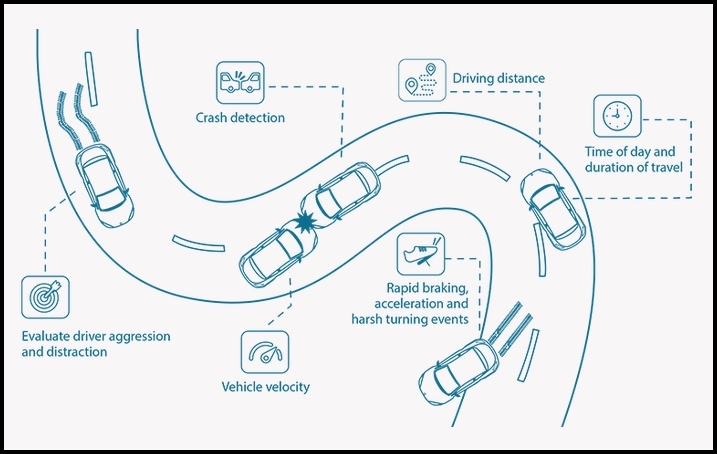 As shown in the following schematic, contextual-aware behaviour intelligence happens when driving data is transmitted to a purposeful cloud platform that employs the requisite framework of machine-learning algorithms, AI behaviour modeling and knowledge-centric analytics.
This combination of advanced IoT technologies is enabling the creation of contextual-aware, behaviour analytics platforms that combine regular UBI-type driving behaviour data with contributing external driving factors. Tourmaline Labs is an early leader in this field. The ability to harmonise event-based driving in context with the driving environment results in more meaningful driving behaviour assessments and safer driving cultures.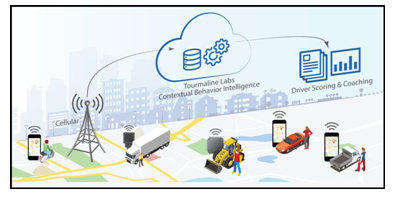 That was a very quick take on an innovative development. Tourmaline's platform has been designed to enable telematics solution providers, Auto OEMs, ride-share start-ups and insurance firms to integrate next-generation behaviour analytics into their solutions in order to improve safety, increase productivity and lower costs.
The author of this blog is Bob Emmerson, freelance writer and telecoms industry observer
Comment on this article below or via Twitter: @IoTNow OR @jcIoTnow