When most of us are spending approximately 10 hours at work, every day, offices ought to be our second homes. Irrespective of what organisation you work for, every office is getting smart so that the second home feels equally comfortable and secure, says Yash Mehta, an IoT and Big Data Science specialist.
As per a report, the smart office market will reach US$46.11 million (€41.79 million) by 2023. Since technology's influence in our life goes beyond performing basic tasks, we are a prepared society to let newer inventions like the Internet of Things address more complex issues and make our life at homes and offices, better!
One of the most visible applications of IoT at workplaces is security systems. To keep an eagle's eye observation, IoT enabled security cameras, sensors, fire alarms', access control systems, etc. have been very useful in monitoring the activities. As we usher towards a world connected by 75 billion devices, workplaces will be at the helm of unlatching the potential.
Coordinating conference room occupancy 
Sometimes, booking the conference room results in a deadlock when multiple teams land up at the door. For the longest time, booking was a manual task or just an email at best. Therefore, smart scheduling systems, which provided access based on who applied first, have resolved the complexity to some extent. And with IoT, this gets further simpler as the managers get instant alerts about the availability of the room right on their mobile phones or even smartwatches. For example, if a booking is cancelled or the room is occupied earlier than planned, others in the waiting line can get rescheduled as per the notifications.
Keeping the printers up and running 
While the internet-connected printers have enabled us to give commands remotely from our work-desks, maintenance continues to be a hassle. Therefore occasions of print failure because there were no papers or ink, demand a smarter solution as there is no one to take the accountability of the failure. IoT has found a solution to this problem.
Smart printers, deliver automatic alerts to the support team as soon as they require a service. So when the machine is about to run out of the papers or the ink, the service team will be able to do the refilling without having to wait for someone to drop a manual request. In another use case, the printer can directly notify the authorised vendor about the inventory status.
Tracking and reporting in project management tools 
In project management, the accuracy of deep analytics depends on archived historical data. While it has always been a labour-intensive process, IoT can help to fetch this data, instantly! So, a manager who has to monitor different verticals in the project such as budgeting, resource allocation, meeting scheduling, reporting, and assessment, can do so in detail with IoT networking.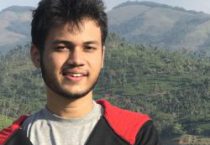 Subsequently, the project management tool can be included in the IoT network so that the administrator (mostly the manager) has a top view on the dashboard. Accordingly, contemporary project management tools must get scalable to address large volumes of incoming data.
Consider a scenario wherein the hardware resources manager has to produce a status report about all the devices in the organisation such as laptops, mobile phones, desktops, tablets, etc. With real-time data streaming through IoT, the process that took days of labour is now reduced to a few minutes. That's the IoT impact on productivity.
Making energy-efficient offices
Although offices must be equipped with an uninterrupted power supply, it is essential to make them energy efficient. Smart lighting & air conditioning systems turn off automatically as soon as the inbuilt sensors understand the room is empty.
In other cases, with IoT, the office admin staff can get alerts on their devices about a particular room where the lights are left on while no one's using them. Not just these efforts make you save more but also stay productive since minimum human intervention is needed. To say the least, maintenance becomes easier as automatic updates do the timely warning.
Finally, Never run out of coffee!
As an integral part of the inventory management department, coffee machines are benefited from timely stocking and maintenance services when there's a smart IoT solution in place. However, there's another application wherein employees can check the availability of coffee while sitting far from their desks. They can save multiple trips to the cafeteria by receiving a confirmed notification that the coffee is available. Simple yet effective!
These are some of the trendiest IoT applications that will transform more floors into smarter workplaces. Meanwhile, the Industrial IoT is hugely anticipated to expand massively in 2020 and its impact on the corporate ecosystem can't be ignored.
The author of this blog is Yash Mehta an IoT and Big Data Science specialist.
Comment on this article below or via Twitter: @IoTNow_OR @jcIoTnow