Hitachi Capital Corporation, Yokogawa Electric Corporation, and amnimo Inc., a subsidiary of Yokogawa, have struck a new partnership agreement. The aim is to provide new services by adding Industrial IoT (IIoT) to each company's technologies, know-how, and lease equipment. The three companies will launch a proof of concept (PoC) to realise services that solve customers' issues and meet their needs.
Overview of the partnership
In recent years, the advancement of network technology and reduction in cost of large-volume data transmission have improved the IIoT environment in manufacturing, accelerating efforts to improve productivity and add value to services. On the other hand, there are big obstacles to the further spread of IIoT such as the difficulty of guaranteeing its effectiveness and the shortage of personnel with necessary expertise within the organisations.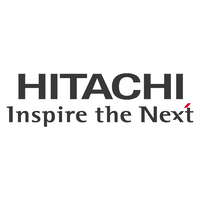 In light of these circumstances, Hitachi Capital, Yokogawa, and amnimo entered into a comprehensive partnership agreement with an aim to satisfy customers' needs with comprehensive services ranging from the visualisation of on-site issues to the proposal and implementation of appropriate IIoT devices, consultation based on analysis results, and finance.
By combining lease equipment offered by Hitachi Capital with data measurement IIoT services by amnimo, the companies will provide high value-added services such as the measurement of operating status data and offering consultation on the efficient use of equipment.
They will offer comprehensive and flexible proposals to customers in a wide range of industries by taking advantage of the strengths of each company: the finance function using Hitachi Capital's product knowledge, the highly reliable IIoT architecture offered by Yokogawa, and amnimo's proposal capability regarding IIoT solutions that do not limit the manufacturer.
Hitachi Capital will offer consulting services using the measurement data, and amnimo will provide an operating environment that integrates the device and cloud domains as well as manage and use data obtained through the devices.
The three companies will launch a PoC for the services on March 26, 2020, whereby amnimo's IIoT devices will be installed on Hitachi Capital's lease assets in the manufacturing sectors, etc. to visualise operating status of the lease assets and verify the effectiveness of the services using them.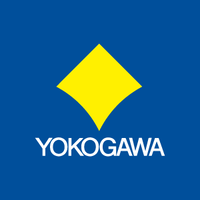 Furthermore, in terms of data analysis, the companies are also planning to work with other partners including the Hitachi Group, depending on customers' issues or the type of data obtained. The companies aim to commence a full-scale service by the end of FY2020 and are also considering the overseas expansion of the services. Hitachi Capital, Yokogawa, and amnimo will be committed to solving customers' issues through the usage of obtained data, such as the operating status of lease equipment, and the provision of related consulting services.
PoC overview
The aim is to contribute to solving customers' issues by installing amnimo's devices on lease equipment offered by Hitachi Capital and then visualising its operating status and environmental information. Specific examples of the PoC are as follows: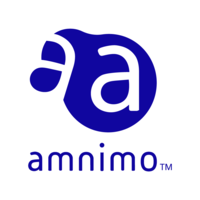 Count the number of viewers and monitor people flow by installing a dynamic monitoring sensor on digital signage. Use the analysis results to support customers' marketing activities.
Install an IIoT device on an injection molding machine* to monitor the mold temperature. Analyse such as the correlation between the temperature and production volume and use the results to support customers to improve productivity.
*A machine for manufacturing plastic products