New investment worth €9 million in Oulu, Finland's IoT and product development company, Haltian is designed to help accelerate the company's growing Internet of Things (IoT) business, enabling it to upscale and supporting development in international markets.
Haltian has gained several major international partnerships as an Internet of Things solution provider. The company has also strengthened its board of directors by welcoming Juha-Pekka Weckstrom, future president and CEO of energy company Helen, as a member.
Now Haltian to see expects rapid global growth in its IoT business and is focusing on selected business verticals including: smart facilities, smart washrooms and smart factories. The successful funding round was closed with Finnish venture capital (VC) company Inventure, employment pension company Ilmarinen, venture capital fund Nordic Option and a group of private investors through investment service SijoittajaPRO, including Head Invest.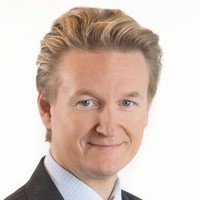 "This funding round confirms that our strategy to focus on the selected IoT segments has proven to be the right one. We will now continue to further grow our business and develop the Thingsee IoT solution platform by improving our existing products, creating some new products and strengthening our presence in international markets as well." Haltian CEO, Pasi Leipala comments. "The message from the investors and customers has been extremely positive, and we feel very confident in going forward with our plans." Leipala continues.
The adoption of IoT continues its huge growth globally. Ilmarinen's senior portfolio manager Ilja Ripatti, comments that Ilmarinen is pleased to participate in Haltian's growth journey and become an owner in the company. "The market opportunity is vast, and the company has shown to be able to produce high quality solutions for large customers in interesting niche areas," Ripatti says.
Haltian board of directors strengthened
At the end of last year Haltian added a new member to its board of directors, Juha-Pekka Weckstrom. According to Leipala, the new appointment will add up to the skillset of Haltian board, and bring new ideas to Haltian business development.
Weckstrom has years of business experience: he has acted as the CEO of TeliaSonera Finland, Realia Group, and broadcasting and telecom company Digita. In addition, he will begin as the President and CEO of energy company Helen in April 2020. Weckstrom has also been a member of several boards of directors throughout his career.
"Weckstrom will strengthen our knowhow and give new insights on how to develop our business." Comments Haltian CEO Pasi Leipala. "I am particularly excited to have Juha-Pekka with us in developing our IoT business because of his previous hands on experience within the industry." Pasi continues.
Juha-Pekka is thrilled to join Haltian in a stage where the company is able to start scaling its products and services offering globally. "I'm hoping to bring fresh ideas, perspective and my years of experience in supporting this growth." Juha-Pekka concludes.
Comment on this article below or via Twitter: @IoTNow_OR @jcIoTnow