Independent global Internet of Things (IoT) specialist, KORE, has launched a new managed services solution for critical asset management (CAM). This utilises the Visilion asset tracking platform from Sony Network Communications Europe.
KORE's solution allows companies in the medical instrumentation, pharmaceutical, and food and beverage industries to maintain real-time condition visibility of critical and high-value goods.
The company is leveraging the IoT managed services expertise of recently acquired Integronto assist connected health and life sciences companies in the turnkey deployment of scalable asset management tools. (Also see: KORE acquires Integron to expand footprint in IoT solutions and managed services)
Its new solution combines Sony's advanced trackers, easy-to-use platform, robust application program interfaces (APIs – capable of ERP integration) and reporting tools with KORE's project management, kitting, logistics, connectivity and device management services. The result is a seamless service that allows companies to deploy monitoring solutions for critical and high-value assets.
"Passive monitoring has not been sufficient for the highly regulated nature of the connected health market and up to this point, active monitoring has been too fragmented, complicated, and costly," commented Bryan Lubel, EVP of IoT managed services at KORE. "With our experience in IoT deployments and connected devices, we're simplifying the process for our customers, while improving their risk mitigation and operational efficiency."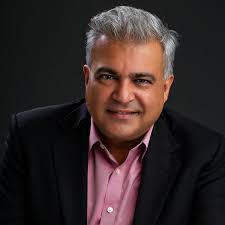 The Sony hardware offers best-in-class low-energy IoT connectivity, is equipped with the latest cellular and satellite connectivity to support real-time GPS positioning, as well as monitoring of temperature, shock, acceleration and tilt.
"Our focus on delivering powerful and effective IoT solutions is crystal clear. With the visilion platform, we are able to unlock the potential of critical asset management – a market that we anticipate will grow sharply in the coming months and years," said Romil Bahl, president and CEO of KORE. "We feel confident that KORE, supported by Sony's technology, is better positioned than anyone else to deliver impactful solutions that enable efficiencies in connected health and life sciences."
KORE is hosting an educational webinar on Tuesday, April 21st titled "IoT for Medical Supply Chain Visibility." Attendees will learn how pharmaceutical companies and medical device manufacturers can stay ahead of proposed FDA supply chain requirements by adopting IoT solutions for end-to-end supply chain visibility.
Comment on this article below or via Twitter: @IoTNow_OR @jcIoTnow