Around one in every 54 children in the U.S. is diagnosed with autism spectrum disorder (ASD), a neurological and developmental disorder that affects the ability to communicate and interact socially. In order to enhance communication and interaction, the Internet of Things (IoT) alongside dedicated programs and apps are continuously being developed, says Jocelyn Brown.
As far back as 2013, research published by the Institute of Electrical and Electronics Engineers found that a system based on the IoT and P2P (person-to-person) technology supported learning and improved the quality of life of children with ASD. The results showed that children learned new skills and showed greater focus while studying with the assistance of IoT technology.
What qualities make IoT appealing to children with autism?
IoT has the ability to help parents control and manage environments. In addition to forming part of specialised learning programs, it can also work its magic at home, helping to create a place of calm where visual and auditory stimuli do not over overwhelm a child. Thus, parents of children with ASD are careful to choose appropriate children's toys in terms of educational aims, interests, and of course, age.
There are many toys aimed at children with ASD, many of which are reliant on network connection. These can be used for role plays, entertainment, or calming. The IoT can help with external features such as ambient lighting, relaxing music on demand, and the installment of 3D or tactile walls that children enjoy touching and interacting with.
Wearable technology
Many connected wearable devices can help children with ASD negotiate their way through the day with a greater feeling of safety and security. For example, Google glasses or facial recognition software built into glasses picks up on facial cues and translates them in a way the wearer cannot do alone. Another brilliant device is Reveal, which is a bracelet that converts emotional reactions (a raised heart rate, sweating, changing body temperatures) into warnings to a parent that a child is starting to feel stressed. Technology is bridging the gap between emotion and expression in many powerful ways.
Mobile tools for entertainment
Mobile tools can also smoothen the divide between education and entertainment. Research by Juan Pablo Hourcade found that apps created for children with autism and focused on subjects such as drawing and music helped children associate in-person interaction with playing. The researchers found that children had positive feelings when using tablets because they were not anxious about the appearance of unexpected people.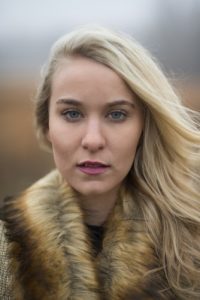 Additionally, the fact that there was no right or wrong way to use the apps ensured that children were able to explore the apps and express themselves freely in the absence of anxiety or fear of judgement. Activities using multi-touch tablet apps also promoted better social behavior.
The IoT is helping children with autism in many ways from learning of STEM subjects right through to aiding them in social interaction. Connected technology and home automation can also help create the right ambience, with children being provided with the sounds, lighting, and warmth they need to feel calm. Finally, mobile devices can be use to provide children with a host of apps through which they can learn more about social cues and communication.
The author is freelance technology writer, Jocelyn Brown.
Comment on this article below or via Twitter: @IoTNow_OR @jcIoTnow