For businesses transporting priority assets, having a reliable connectivity partner is essential to ensure the security and safety of those assets, and vital pharmaceutical products are no exception.
Foresolutions, an Aeris customer and provider of tracking solutions to a variety of different sectors, has been using the Aeris Fusion IoT Network to serve the needs of its customers in the pharmaceutical sector.
Fusion, the only cellular IoT network that provides visibility and control over your entire connected operation, enables the location and temperature of vital medical supplies to be carefully tracked and monitored as they are transported throughout Europe.
Fusion provides a single-pane-of-glass view into the connection status and history of all of Foresolutions' connected devices ― regardless of the carriers or technologies to which they are connected. It enables Foresolutions to manage all of their devices throughout their lifecycle. The platform automatically identifies and responds to the full array of connectivity issues that may arise, vastly reducing the amount of time and resources needed to manage device deployment.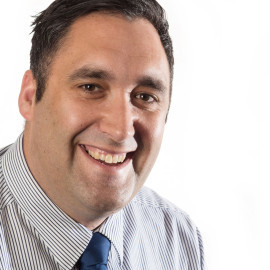 Commenting on the benefits delivered by Aeris, Nathan Williams, technical sales director, Foresolutions says: "The Aeris Fusion IoT Network gives us the ability to monitor SIM cards as they connect to IoT solutions. We can see the complete picture of all SIMs and make adjustments at a moment's notice, monitor multiple devices' consumption levels and traffic patterns, and diagnose and resolve anomalies or issues, all in one clear, concise tool."
Nathan Williams continues: "Foresolutions' customers who operate in the pharmaceutical sector transport vital medical products throughout Europe, and it is critical that all of these assets are tracked with zero downtime. With Aeris, we have found a partner who delivers that network reliability, regardless of geography. We can also hold SIMs without charge, as we receive notifications in the event of over usage and can switch billing on and off as required. In addition, the support that we have received from Aeris has been exemplary".
Mohsen Mohseninia, vice president for international market development at Aeris, comments: "When tracking packages and shipments in transit, particularly critical assets such as medical supplies, the only point of contact you often have is with the IoT device. The Aeris Fusion IoT Network gives our customers the ability to maintain that critical contact with the device throughout the entire process, from shipment to arrival."
Comment on this article below or via Twitter: @IoTNow_OR @jcIoTnow