IoT and product development house Haltian has agreed to buy the Empathic Building solution from digital services and software company TietoEVRY.
Empathic Building will become part of Haltian's Internet of Things (IoT) business. Haltian's international IoT customer and partner networks will, says the company, give a push for the international growth of the Empathic Building solution and complete Haltian smart building solutions. The two companies have worked together with smart offices for a long time.
"The acquisition of the Empathic Building service is a natural next step in our close collaboration as the business excellently complements our IoT services business. We are excited to jointly create new innovations to improve the user experience of work environments. Next, we will focus on ensuring a smooth transition for both employees and Empathic Building customers." Haltian CEO and co-founder, Pasi Leipala says. "Together with the Empathic Building team, we will use the data collected from working environments and make offices smart, user-friendly and empathic all over the world," Leipala continues.
"Thanks to our long-term collaboration, Haltian is a natural home for Empathic Building's further development. Haltian's IoT and data collection solutions will bring new unmatched opportunities for the further enrichment of Empathic Building's offering and its international growth. We will continue to accelerate office digitalisation of all our customers, including now also TietoEVRY," Says Tomi Teikko, who will continue to be responsible for the Empathic Building business after it transfers to Haltian. "We have always been open to co-operating with different application and device providers, and this will remain our strength in the future as well." Teikko continues. Empathic Building installations are already found in 16 different countries.
Smart offices make working smoother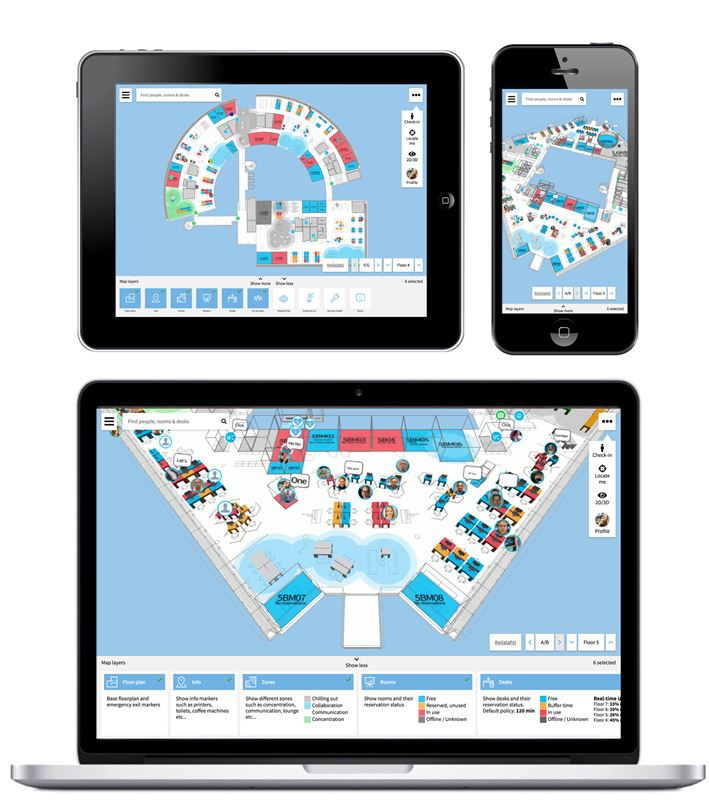 Empathic Building is a human-centric smart building solution that started as an internal startup at TietoEVRY. Empathic Building applications are based on the data collected from the facilities. The purpose of the service is the make daily working life easier by helping employees thrive, co-operate and perform better. The solution includes a digital twin of the facilities; a virtual map from which one can, for example, see free meeting rooms and workspaces.
Smart solutions can also make offices safer.
"Right now, a safe return to the office is an important topic everywhere. Smart solutions give the user a view to the number of people in the office and free workstations can be booked with the application from home. These kinds of solutions will help the return to the office significantly," Leipala says.
"We are proud to take Finnish high-tech knowledge out into the world. Empathic Building is an impressive service and with it, Haltian will have a formidably wide offering for smart offices and buildings," Leipala concludes.
Comment on this article below or via Twitter: @IoTNow_OR @jcIoTnow