Lansweeper, the IT Asset Management platform, today announced the acquisition of Fing, a network scanning and device recognition app. Terms of the deal have not been disclosed.
The acquisition is designed to enhance Lansweeper's own IT network discovery capabilities by adding Fing's device identification capabilities to the company's product portfolio.
Fing proprietary technology turns network data, such as a MAC address, into a specific device providing accurate make, type, model and OS (Name and Version) with an unmatched level of precision. Fing brings one of the largest databases of over 600 million uniquely identified devices.
IDC predicts there will be more than 41 billion connected/IoT (Internet of Things) devices by 2025, with demand rising for smart home applications and wearable devices.
However, more than half of businesses have no idea how many devices are connected to their company network or accessing corporate resources from a home network; putting them at great risk of unauthorised access, data theft and potential malware and ransomware attacks.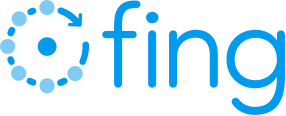 Speaking on the acquisition, Dave Goossens, CEO at Lansweeper, says: "Fing is the charge when it comes to the unique challenge of device identification. Combining that capability with our unmatched, agentless discovery capability is an important step in realising our vision for ITAM 2.0: to enable every organisation to manage and secure their IT infrastructure by understanding their IT estate."
"Every new device added to a network brings with it a responsibility to properly identify and manage new security vulnerabilities, and companies need to address these concerns as the number of connected devices rapidly increases. With this acquisition, we're bringing the market leader in device discovery and identification into the fold to really make that vision of ITAM 2.0 come to life for businesses worldwide"
Patrizia Cozzoli, CEO at Fing adds: "We look forward to this next stage in our journey; by joining forces with Lansweeper we significantly expand both our market reach and our development capabilities, with the addition of the overall Enterprise IT and OT devices. This acquisition allows us to further our mission in device recognition. We're delighted to partner with an organisation that has a clear and aligned vision for the future of IT Asset Management and a team that understands the great value Fing brings to this challenge."
Comment on this article below or via Twitter: @IoTNow_OR @jcIoTnow