When the worst drought in California's history ended in 2017, it revealed critical flaws in state water management processes that cost the US as a whole $3.8 billion (€3.20 billion).
Disruptions to water supply are potentially catastrophic not just to the state's fragile ecosystem, says Tom Rayner, business development executive at Myriota, but also to the whole country's food supply, as California produces 13% of US agricultural output, which is equivalent to $50 billion (€42.14 billion) worth of food.
Truly, this is a national issue. Researchers are already predicting that by 2071, nearly half of the 204 freshwater basins in the US may not be able to meet monthly water demand. This represents a catastrophic challenge for the agricultural sector, which accounts for around 75% of the annual consumption of water from these basins. According to the US Forest Service, there are two key causes of this, population growth, and the fact that the water supply itself is expected to decrease thanks to the impact of climate change.
State and federal authorities are beginning to implement legislation to tackle the issues and better manage water resources. January 31st 2021 marked the first big deadline for California's Sustainable Groundwater Management Act (SGMA), a historic new regulation that classifies water to be a shared asset and creates rules about how it is used.
Agencies using overdrafted basins are required to submit their plans for ensuring groundwater sustainability by 2040, and regulations will be imposed that will see groundwater pumping limited or shut down completely.
We can't manage what we can't monitor
With water scarcity looming and new regulations about to be implemented that have the potential to restrict producers like never before, accurately monitoring usage and avoiding water waste is more important than ever. Agricultural land is scattered and remote, which means that the reality of monitoring water usage and levels has proved challenging in the past.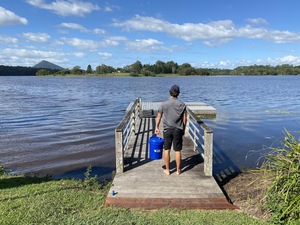 As an example, Australia has faced a similar problem with effectively managing its water resources. Its largest water resource the Murray-Darling Basin generates nearly US$13 billion (€10.96 billion) in agricultural products each year and provides water for more than 3 million people. Similar to the wide geography of the US, it wasn't initially possible to connect meters, monitors and sensors at an affordable price point, meaning that water reporting was a manual process.
As such, the cost-effective collection of timely and meaningful data from across the Murray-Darling Basin has proven extremely difficult to achieve, being sporadic, expensive, intermittent, or non-existent. It has involved manually monitoring water meters, usually by the licensed user of that water. This often involves farmers driving large distances between water meters, completing paper documentation and checks that are typically carried out no more than twice a year. The result is usually poor, inadequate data that contributes to worsening shortages and a lack of understanding of the big picture.
The role of nanosatellites
Now, the global space industry is stepping in to play a role. Newly developed nanosatellite technology can provide large-scale, low-cost connectivity to monitor huge numbers of remote meters and sensors across rural areas. These satellites are smaller, cheaper, and easier to launch than ever before. They are the same size as a loaf of bread and are able to communicate with huge populations of devices at any given time. In Australia's Murray-Darling Basin, agencies can now connect to sensors daily or even hourly for less than one dollar per month.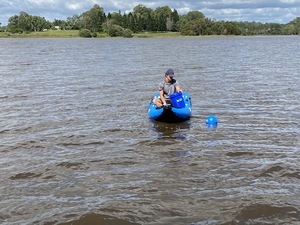 Such a system could be ideal for large water systems in the US, such as the 700-mile California State Water Project, which includes reservoirs, aqueducts, power plants and pumping plants extending to two-thirds the length of California, and requiring monitoring for usage, quality and reliability. Nanosatellite technology could also greatly reduce the cost and enhance the accuracy of the USGS National Water Census by providing more reliable, real-time information to support management decisions related to water availability and use.
With California's fire season right around the corner, the ability to monitor water usage and quality is becoming even more paramount. This was realised during Australia's 2020 bushfire crisis, when residents of Eden and Boydtown in New South Wales were advised by authorities to boil their water before drinking it after the fires caused the water supply to become tainted. Such information could be delivered even more quickly by using satellite-connected sensors to track water quality or report when a water pipe has been damaged.
Nanosatellite technology has progressed to a point where it's affordable and readily accessible by water management bodies. It is now time for legislation and regulators to embrace it, and adopting such technology as part of the SGMA would be a great proving ground.
The author is Tom Rayner, business development executive at Myriota.
Comment on this article below or via Twitter: @IoTNow_OR @jcIoTnow