Atlanta, GA. USA. – KORE Group Holdings, Inc. a global provider of Internet of Things (IoT) solutions and worldwide IoT Connectivity-as-a-Service (CaaS), reports that Paul Holtz, SVP of corporate performance, planning and analytics, has been named as interim chief financial officer, while KORE identifies a permanent successor.
He succeeds Puneet Pamnani, CFO, who is stepping down to pursue other opportunities. Pamnani joined KORE in January 2018. Pamnani will continue as an employee of KORE through at least February 28, 2022 and will be available to support the transition. With a view to evaluate external and internal candidates, KORE has initiated a search with a recognised executive search firm for a CFO to execute on the company's long-term growth plans.
Holtz moved to KORE in 2017 and has public company experience in the technology and Software-as-a-Service (SaaS) space. He was appointed SVP of corporate performance, planning, and analytics in April 2019. Paul Holtz's role at KORE was recently expanded to support the company's focus on service delivery and to help optimise financial performance. Prior to joining KORE, Holtz served in various roles at Blackberry, most recently as head of finance for the office of COO.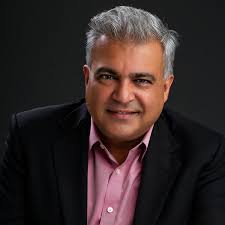 "I appreciate Puneet's hard work and contributions to KORE through the three and a half years he was here, including our journey to listing on the NYSE," says KORE president and CEO, Romil Bahl. "As we begin the process of identifying his successor, I am pleased that our focus on succession planning has us well positioned internally. I have tremendous confidence in Paul's ability to help KORE continue its exciting growth trajectory, and he will undoubtedly be a strong candidate for the permanent job."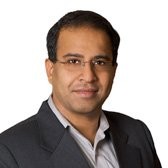 "My mandate as CFO was to help take the company public, and I enjoyed the journey and challenges of doing so with our team," says Pamnani. "As Romil and I discussed my personal and professional goals as well as the company's evolving needs, we determined that now is a logical point to transition to the next phase of financial leadership. KORE is very well positioned for growth, and I am grateful to have had the opportunity to work alongside a world-class team under Romil's strong leadership."
KORE delivers mission-critical IoT solutions and services. It aims to empower organisations of all sizes to improve operational and business results by simplifying the complexity of IoT. 
Comment on this article below or via Twitter: @IoTNow_OR @jcIoTnow