Sant Cugat del Valles, Barcelona. 1 March 2022 – Ignion, a Barcelona-based Internet of Things (IoT) antenna specialist, launched the Antenna Intelligence Cloud. This brings the power of cloud computing and artificial intelligence (AI) to the antenna domain.
Ignion designs, manufactures and commercialises miniature off-the-shelf antennas for IoT, mobile connectivity and short- range wireless devices. The company's mission is to accelerate IoT and empower the ecosystem with out-of-the-box antenna solutions.
Based on Amazon Web Services (AWS) cloud services and with the power and flexibility of its patented Virtual Antenna technology, the new Antenna Intelligence cloud-based service is said to be capable of reducing antenna design from days or weeks to minutes.
Ignion and AWS will continue collaborating with the aim of offering tools which speed up global development of IoT projects.
Speaking to IoT Now's Jeremy Cowan ahead of MWC Barcelona where the solution is being launched, Jaap Groot, Ignion's CEO says, the background to this development is that the hyperscalers like AWS, Google and Microsoft, are "coming in massively into IoT. As a result, the IoT market is getting more mature. So, people need robust platforms, building blocks that are like Lego blocks and integrated well, because more and more people are trying to build something without understanding through that groundwork thing."
Ignion has developed the design and simulation platform on AWS to enable IoT developers to integrate Virtual Antenna technology correctly and quickly into their own products, thus providing a more reliable and predictable antenna integration process into any IoT device and reducing development cost and time to go-to-market. Based on years of experience and thousands of designs executed the Antenna Intelligence Cloud core uses machine learning, and the resulting simulated performance is very close to what can be achieved with a real world end device.
With the fast and radical changes in how RF systems are designed, the Antenna Intelligence Cloud is, says Ignion, "uniquely positioned to become the new platform that fuels innovation and versatility of any IoT end product". The Antenna Intelligence Cloud uses simulation with machine learning and removes the need to initiate the development on physical hardware. Especially as every design is unique, and since there are continuous new needs due to 5G, Wi-Fi6E, LoRaWAN, or UWB, and often devices which contain multiple radio's, there is an existing need for accurate and reliable design support for the IoT ecosystem.
"The breadth and depth of the AWS cloud offering allows us to provide access to our Virtual Antenna portfolio while delivering a full end-to-end RF design solution to significantly accelerate IoT product development and improve product ROI," says Jaap Groot, chief executive officer at Ignion. "By creating your IoT antenna solution with the support of Ignion's Antenna Intelligence Cloud, your product design cycle is shortened and optimised with predictability and flexibility."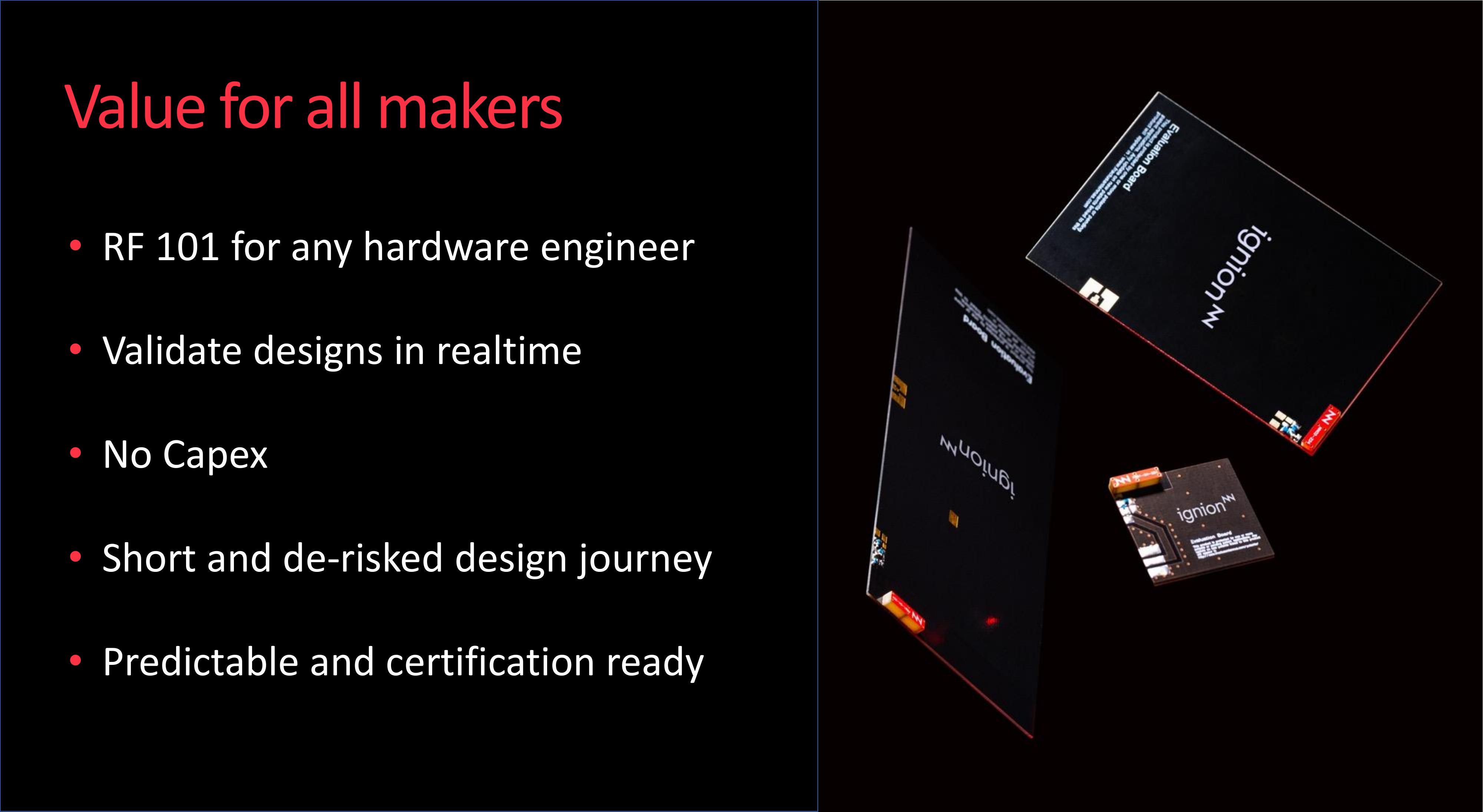 As Groot adds, "By using the antenna intelligence cloud any hardware designer benefits, the tool is easy to use and provides the RF clarity needed without ambiguity. And on top of this the execution is extremely fast, the results are presented in clear reports and depending on complexity within a few hours."
Using Ignion's cloud also reportedly eliminates the need to invest in hardware or software. "There is truly no upfront CapEx, which is crucial for many long tail IoT device designers. And by following the guidance one will be able to dramatically shorten the design cycle and avoid risks of not meeting certification standards when getting to the pre-production stage."
Ignion was founded in Barcelona, Spain in 2015 as an independent antenna product business. Its Virtual Antenna technology is already embedded in more than 30 million IoT devices worldwide.
Comment on this article below or via Twitter: @IoTNow_OR @jcIoTnow