If your work relates to the Internet of Things (IoT), you are likely to have witnessed a surge of activity around the idea of 'digital twins' recently, says Sukamal Banerjee of HCL Technologies.
The digital twin concept isn't new – the term has been around since 2003 and has even been used in NASA's experiments with pairing technologies for its Apollo missions.
Until recently, technological barriers have made it difficult to create a true digital twin, but asset-heavy manufacturers and enterprises are able to use breakthroughs in technology to plan or implement digital twin products or manufacturing processes.
We can expect this interest and growth to continue: Gartner predicts that by 2021 half of all industrial companies will use digital twins and see an average efficiency gain of 10% from them. The simplest definition of a digital twin is an image connected to a physical object by a steady stream of data flowing from sensors, thereby reflecting the real-time status of the object, and the data flow stream connecting the physical and digital is called a digital thread.
In some implementations, the digital twin not only reflects the current state but also stores the historical digital profile of the object. We cannot overstate the importance digital twins will have for a number of industries, especially for manufacturing installations and processes that need close interactions between machines and humans. There are two key reasons for this, the first of which is visualisation.
Visualisation
If you were to measure human senses in bandwidth, sight is the biggest. As a result, human decision-making is very reliant on being able to see the situation in full, and take necessary action.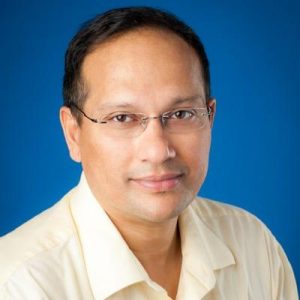 This is why factory managers usually have an elevated position, overlooking the factory floor. With manufacturing installations and machines becoming more complex, that advantage of being able to see the processes has largely disappeared.
Instead, computerised systems feed data to shop-floor managers to enable decision-making through data sheets or basic charts. A digital twin can combine the best of both worlds by presenting the data to decision makers in real time, in an exact visual replica, including information previously not easily available, such as temperature or internal wear and tear.
In fact, a digital twin far enhances the efficiency of the visual bandwidth by removing non-critical information, processing basic information into a format much more easily absorbable, and providing a more flexible view of the system (e.g. 360 degree or micro/macro).
Finally, the visual aspect also helps immediately benchmark and compare across historical data or best-in-class data in real time. The potential of this aspect is tremendous as it identifies areas of improvement, shows areas of immediate concern, and enables fast decision-making – all in real time.
In the second half of this series, I'll examine the second reason why digital twins will become increasingly important, and also explore questions a company needs to answer before deciding how to shape up to implement its own digital twins.
The author of this blog is Sukamal Banerjee, corporate vice president – ERS Sales (Hi Tech &Comm) and head of IoTWoRKS at HCL Technologies.
Comment on this article below or via Twitter: @IoTNow_OR @jcIoTnow