A strategic partnership has been announced by Pod Group, a provider of platforms, software and connectivity services for the Internet of Things (IoT) and connected enterprises working with Expeto, a platform provider of disruptive cloud and edge IoT Connectivity technology.
The joint solution, Enterprise First, enables Pod Group to integrate industrial-grade public and private LTE/5G networks to their customer's existing enterprise IT network, giving them the agility, speed and security to launch IoT applications globally as extensions of their existing networks.
The agreement allows Pod Group to offer large, connected enterprises, such as those with smart manufacturing facilities, the ability to control every aspect of their network combined with the scalability of global wireless connectivity and advanced data path control only Expeto can offer.
The solution puts network control inside the enterprise network, in the cloud for public LTE/5G with global coverage and at the edge for private LTE/5G installations for high speed and low latency. Enterprises benefit from the flexibility to deploy new applications and enact network changes in real time, using existing security assets and protocols, managed via one centralised platform.
Pod Group can now offer Expeto-enabled IoT connectivity in more than 185 countries on 600+ networks worldwide including support for Private LTE/5G Networks. Pod's global presence combined with Expeto's platform for IoT Connectivity, enables the creation of centrally-managed private networks in any geography with seamless roaming between private and public wireless networks.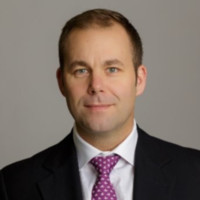 Expeto's ability to dynamically slice the network in real time and group assets under different packet gateways gives total flexibility to set different requirements in terms of speed, Quality of Service (QoS) and data path control. Expeto's Platform as a Service (PaaS) offering gives enterprises the ability to manage all aspects of the network via one pane of glass and when combined with Pod's modular IoT Suite will enable them to control all their IoT connectivity, security and billing from one platform.
"For globally connected enterprises, especially those with remote sites in the manufacturing, logistics, mining or oil and gas sectors, existing connectivity options such as Wi-Fi or traditional cellular networks do not provide adequate control, security and QoS, especially in mission critical environments," comments Sam Colley, CEO of Pod Group. "Public and Private LTE networks provide a way to benefit from the promise of 5G today, whilst ensuring complete security and control of connected assets. Our partnership with Expeto adds a whole new dimension to our modular connectivity platform, enabling enterprises to build and control their own networks on a global scale."
Michael Anderson, CEO of Expeto adds, "Enterprise customers require secure, fast and affordable IoT solutions to enable meaningful efficiencies and revenue streams. With Pod Group's extensive solutions and customer base coupled with Expeto's ground-breaking IoT Connectivity platform, we can help enterprise customers enable meaningful IoT outcomes without risks of complex integrations, security vulnerabilities and incremental operating costs associated with existing options."
For more information click here
Comment on this article below or via Twitter: @IoTNow_OR @jcIoTnow