Security is one of the biggest factors holding back deployment and adoption of the Internet of Things (IoT), and one of the most difficult to overcome. Get it wrong and you can undermine trust in your brand for years to come.
Then there's 'Secure by Design' (SbD); the UK is set to enshrine it in law, with other territories such as the US and EU aligned and set to follow.
Leaders in technology that need to deliver compliant connected devices to market, need to weave security into their requirements, their approach to design and their operation. The question is HOW.
Consult Red aims to make it easy to understand and react to these issues with a new 7-step infographic, preparing for both now and the future, ensuring future-proof, secure by design IoT devices.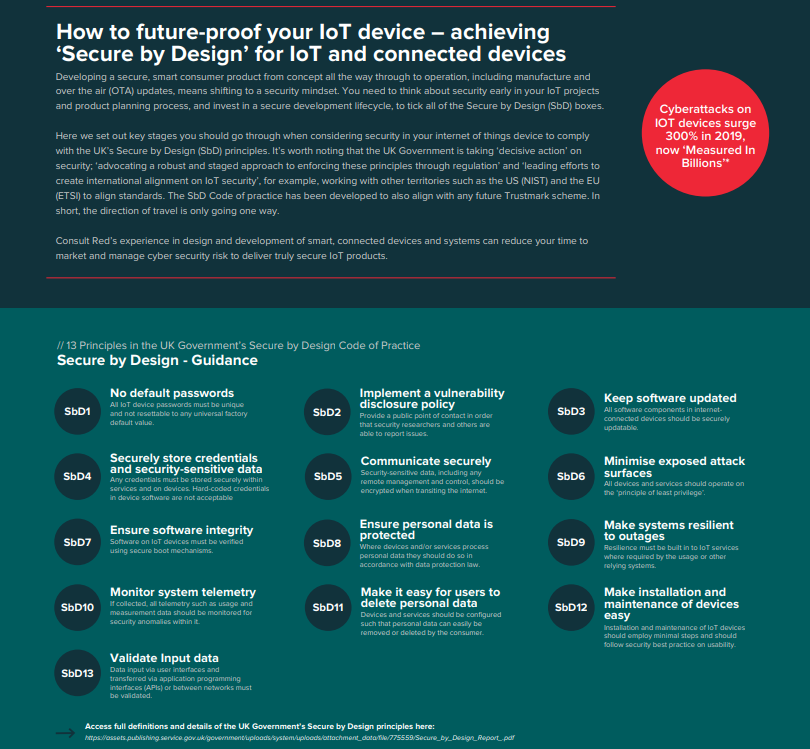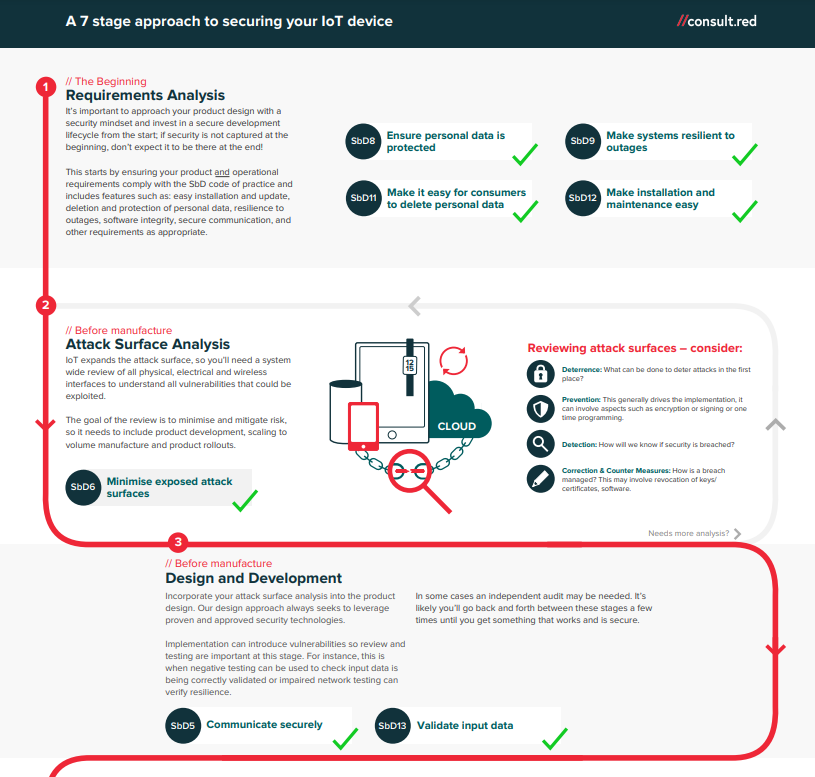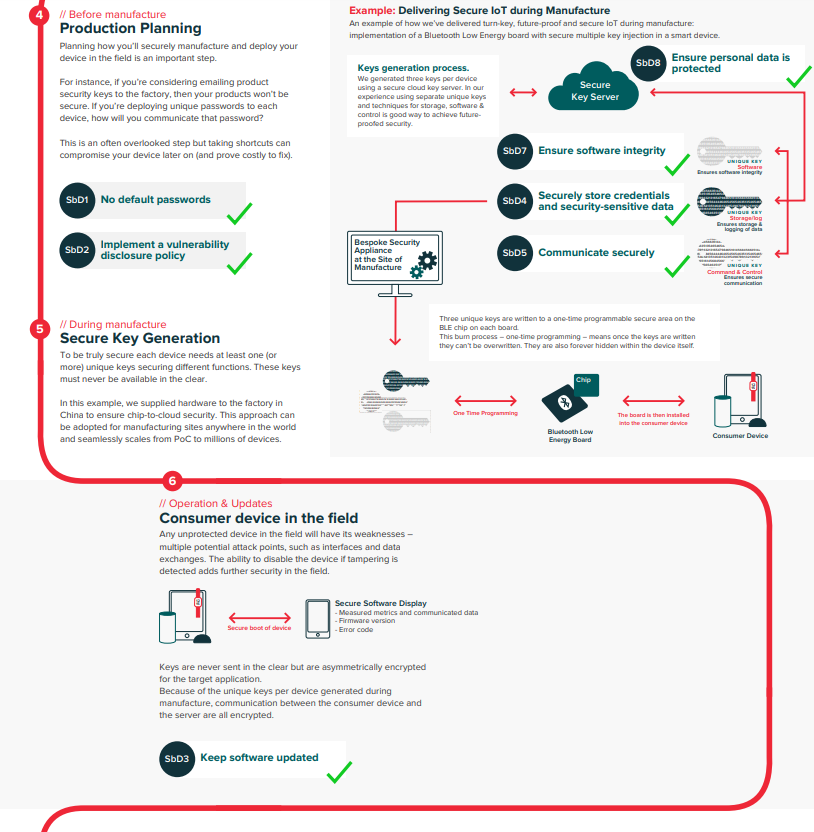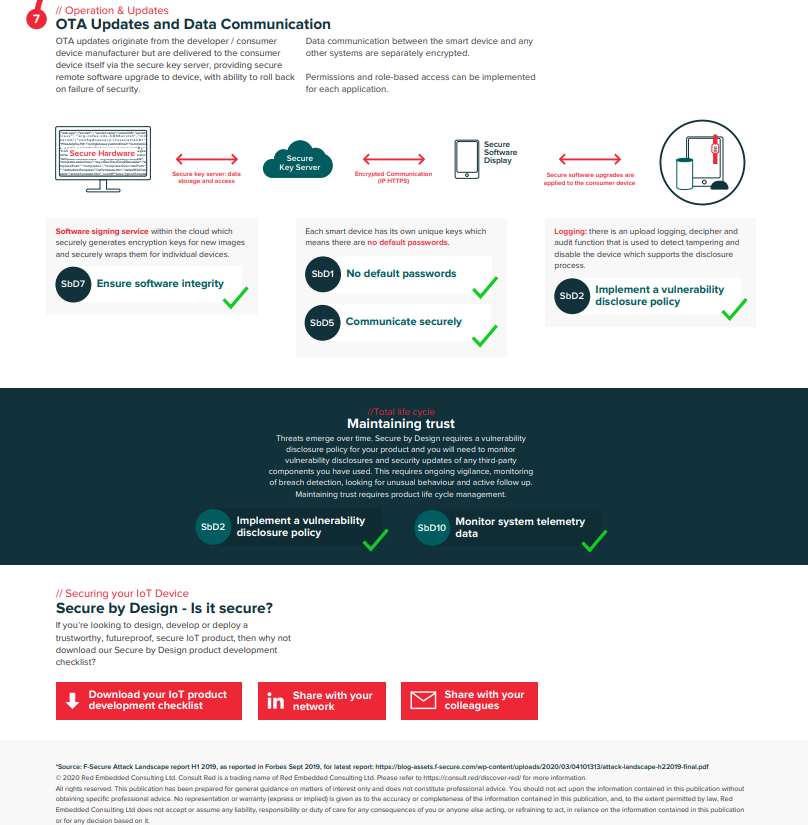 Comment on this article below or via Twitter: @IoTNow_OR @jcIoTnow